How can I check any update on my support queries?
Users may contact the VERIPOS Helpdesk with queries on any matter.
When checking on support issues already raised, users may find it more convenient to refer directly to the associated support ticket.
The support ticket is where users can find all correspondence related to a particular issue. All posted comments will be time-stamped and any uploaded files will be available.
You can sign in to this site here, using your registered email address and password.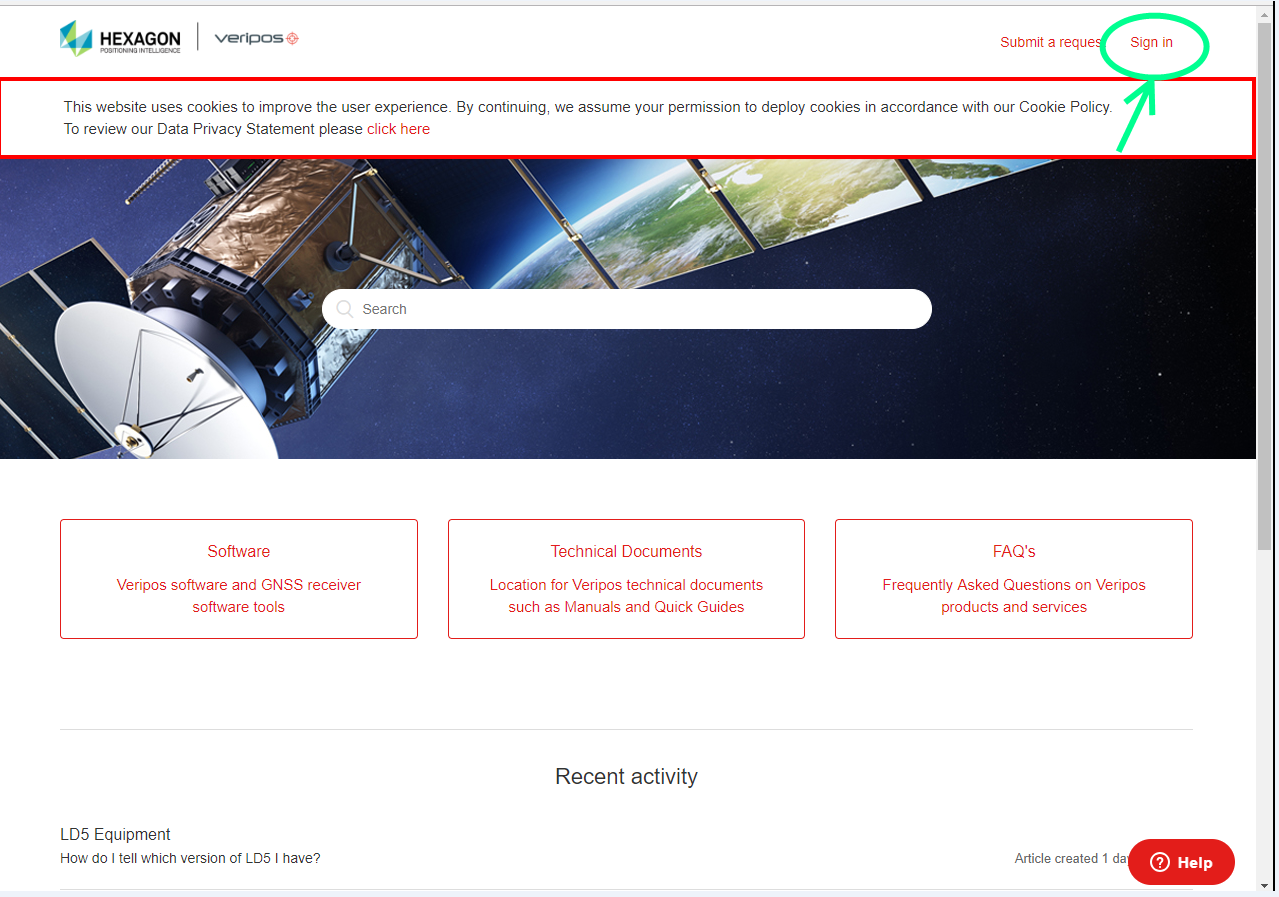 Once signed in the sign in option will change to your account name. This will produce a drop-down menu, from which you can choose My Activities to view any support tickets that have been raised.
Click on the ticket subject to display all the related correspondence.
Note: If you have lost your password, simply click the Forgot my password link, enter your registered email address in the login screen and click the Submit link. The password will be sent immediately by an email.