How do I enable SBAS on my LD6 IMU?
This FAQ will detail how to configure an LD6 to use SBAS.
From the home page select GNSS: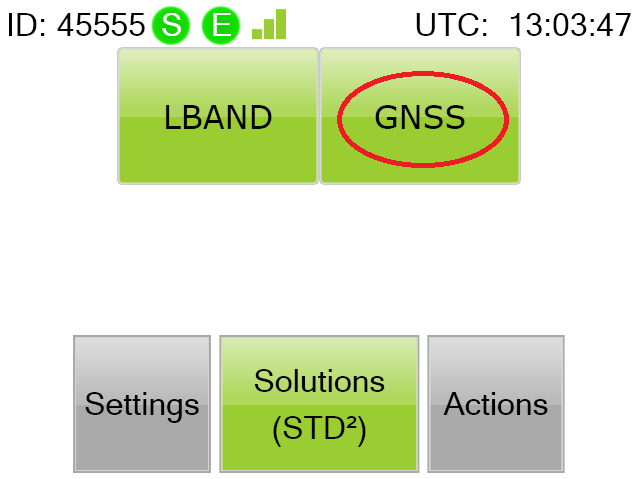 Then select Config: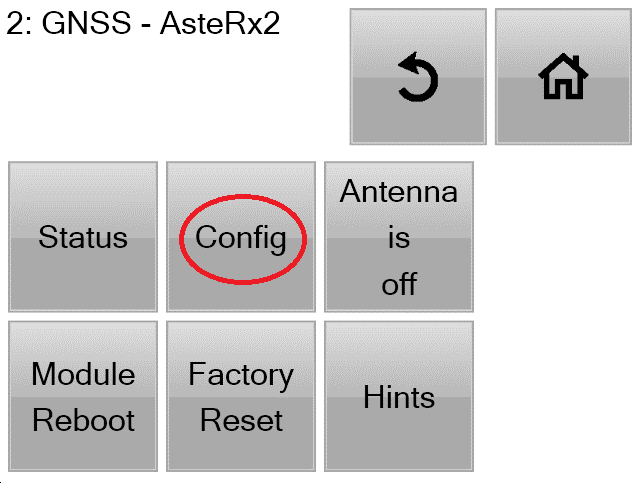 Scroll to the left using the bottom arrow on the right side of the screen until you see the SBAS configuration screen as below and press Enable: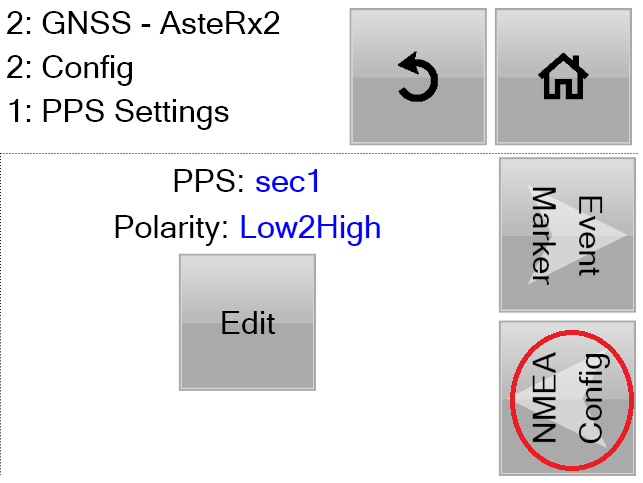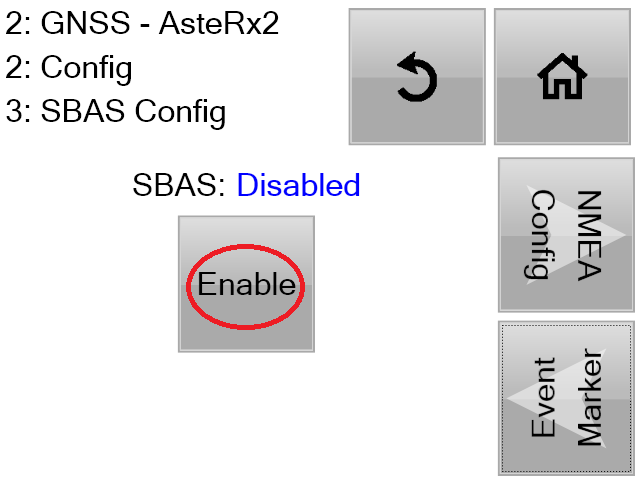 The SBAS status will change to 'Enabled' as shown below: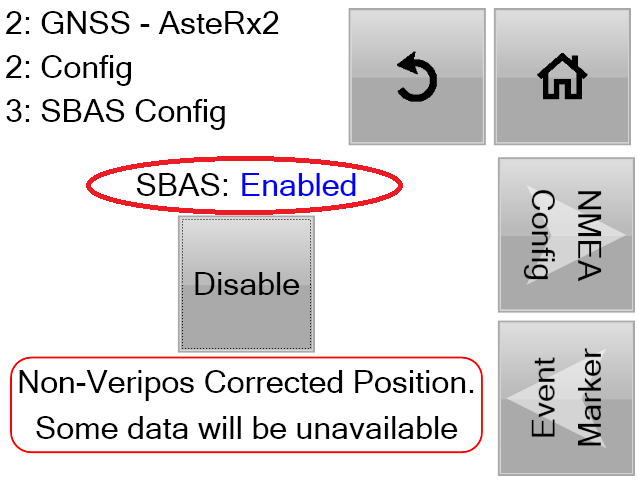 In order for the LD6 to output the SBAS position NMEA messages will need to be enabled on the LD6 GNSS NMEA.
Click the navigation arrows on the right of the screen and navigate to the NMEA Config screen: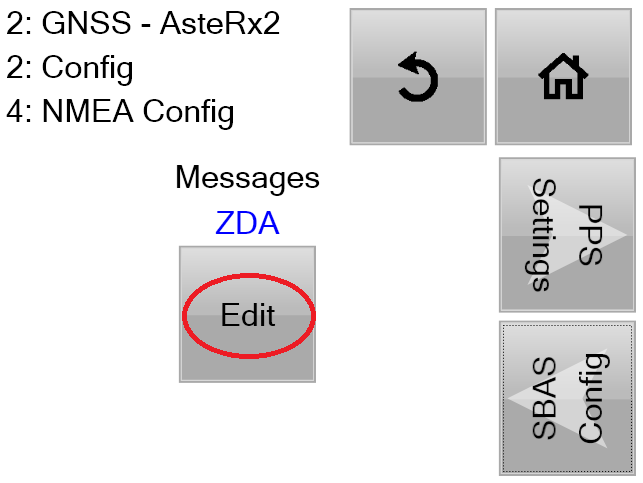 Select the Edit button from the screen above and it should open the below: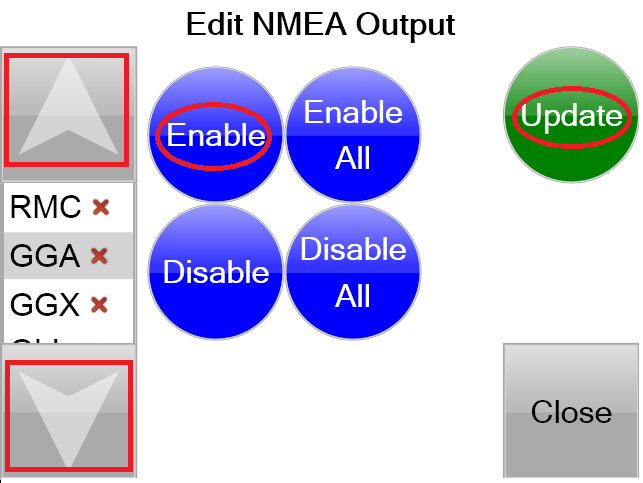 Navigate through the messages on the left using the up and down arrows enabling the required messages (GGA or GGX at a minimum for an SBAS position). If running Orion onboard the LD6, the following messages will need to be enabled: GGA (or GGX), VTG, GSA, GST, GSV, and ZDA.
Once the required messages are enabled press the update button to confirm and then press close to return to the previous screen. It should now show the enabled messages as depicted below with the required messages for Orion: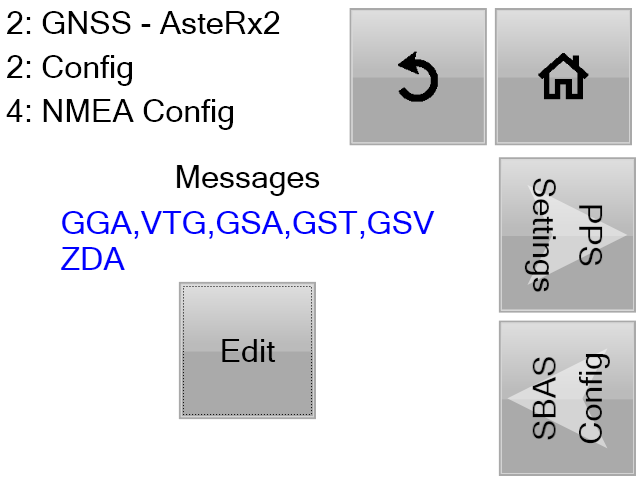 Press the Home button to return to the main screen. The LD6 is now configured to compute an SBAS position.