How do I log into my LD8?
If the LD8 is setup to work with the WebUI, then it can be logged into by typing the LD8 IP address into web browser which will launch the WebUI status page. To access configuration options in the WebUI, a password must be entered.
To login to the system locate the LD8 serial number, which typically starts with 'NMPL' and can be found on the underside of the unit. When prompted, use the LD8 serial number as the password and click Log In.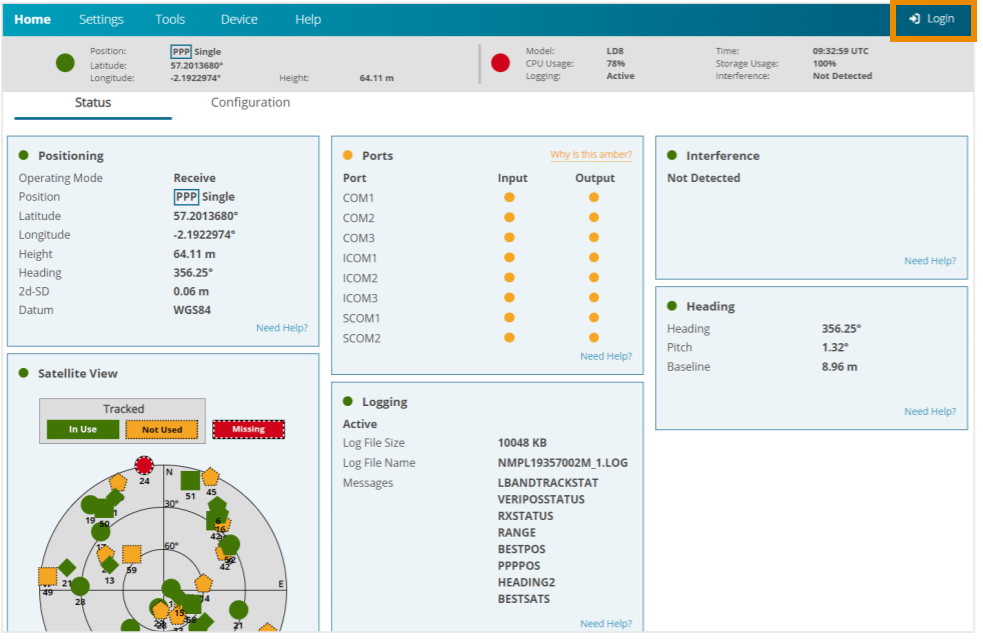 The LD8 password can be changed via the terminal. The LD8 password can be changed from one password (such as LD8 serial number) to a new one by entering:

SETADMINPASSWORD OLDPASSWORD NEWPASSWORD

To change the LD8 password back to the LD8 serial number enter:

FRESET USER_ACCOUNTS