Where do I find my LD8 unit ID?
Note: Where available Quantum should be used for all LD8 configuration. The LD8 unit ID can usually be found on a sticker attached to the unit. However, if this is not available, the unit ID can be found using either Quantum or LD8 Web User Interface (WebUI)
Locating unit ID using Quantum
From the Quantum main screen go to Settings. Within SETTINGS, the LD8 unit ID can be found at the top left of the page: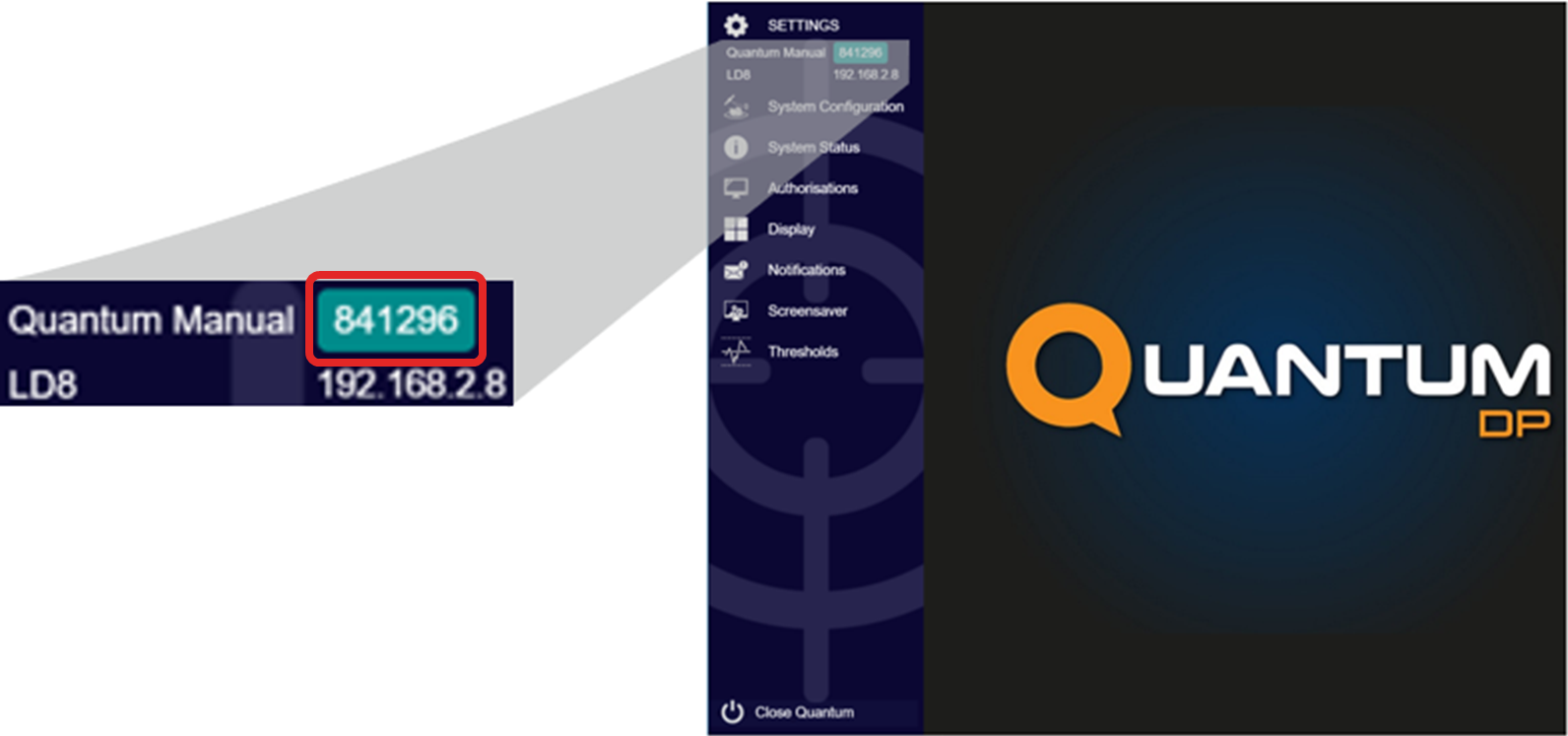 Locating unit ID using terminal
The LD8 WebUI can be accessed with the latest version of Microsoft Edge, Mozilla Firefox or Google Chrome. Browse to the IP address of the LD8. If the IP address is unknown refer to the guide How do I find my LD8 IP address? The WebUI terminal can be accessed by navigating to Tools > Terminal.
To find an LD8 unit ID enter the following:
LOG VERIPOSINFO
The output will be similar to the example below, the unit ID is highlighted in red:
<VERIPOSINFO WCOM1_30 0 65.0 UNKNOWN 0 1.226 02008020 2bd7 14970
< 123456 NCC_CONTROLLED 80000733 "x"