How do I configure my LD2 to use the Apex service?
Note: After changing the PPP solution to APEX the demodulator will then require up to 30 minutes to reconverge and output a PPP position.
To change PPP service from Ultra to Apex contact the VERIPOS Helpdesk via helpdesk@veripos.com with your Unit Code (found on front of unit), vessel name, company name and SAL number. Request that the APEX service is provided to the unit.
Once a confirmation of service change has been received from the Helpdesk navigate to Main Menu > Status > Demodulator > Access Code.
You should be presented with a page similar to the below: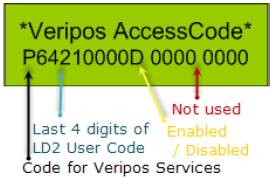 As noted above the service presently in use can be determined by checking the first digit of the access code. If this code is one of the following, then the unit has been successfully switched across to the VERIPOS Apex Service: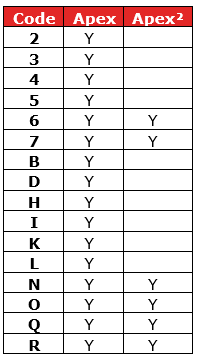 Note: Wait for 30 Minutes for APEX to converge. If APEX is still not being output after 30 minutes a reboot of the LD2 must be carried out.