How do I upgrade the GLONASS option on my Topcon GNSS Receiver?
Upgrading the GNSS Receiver on your LD2/LD2S.
If the GPS card within the LD2/LD2s does not have the GLONASS option enabled, or the lease time has expired then the following steps should be followed to enable the GLONASS option.
To install the GLONASS option you will need to have installed the Topcon software PCCDU which is available at the bottom of this article.
When you have installed the PCCDU software you can upgrade the GLONASS option by following the steps below.
Connect a 9 way D serial cable to the LD2 on Port 3 (Switch on rear panel of LD2/LD2S should be set to Port 3 GPS).
Note: If LD2 does not have Port3 switch on rear panel connect 9 way D Serial Cable to P5 and set P5 to Remote in Configuration > Serial Ports on the LD2.
Click on the PCCDU icon and select the PC COM port you are using.
When the software has connected, select Help and About to access information about the GPS card: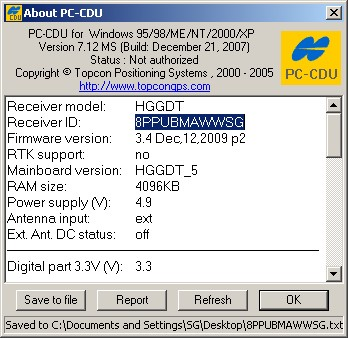 After clicking the Report button, the below dialogue is displayed allowing the user to save the details to a text file. Name the .txt file the same as the receiver ID which is shown in the About dialogue of PCCDU (second line).
This file should then be sent to the VERIPOS Helpdesk where an upgrade file for the GPS card will be organised. Please note that it take between 48-72 hours to organise the upgrade file.
It is important that the receiver ID is used as the filename because this is required in order to generate the authorisation upgrade for the GPS card which will enable the GLONASS option. If the wrong receiver ID is used this can delay generation of the upgrade file: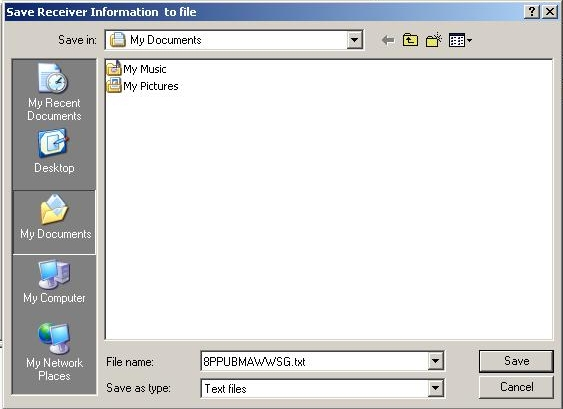 Make sure that the report is readable (Notepad should be enough to open the file):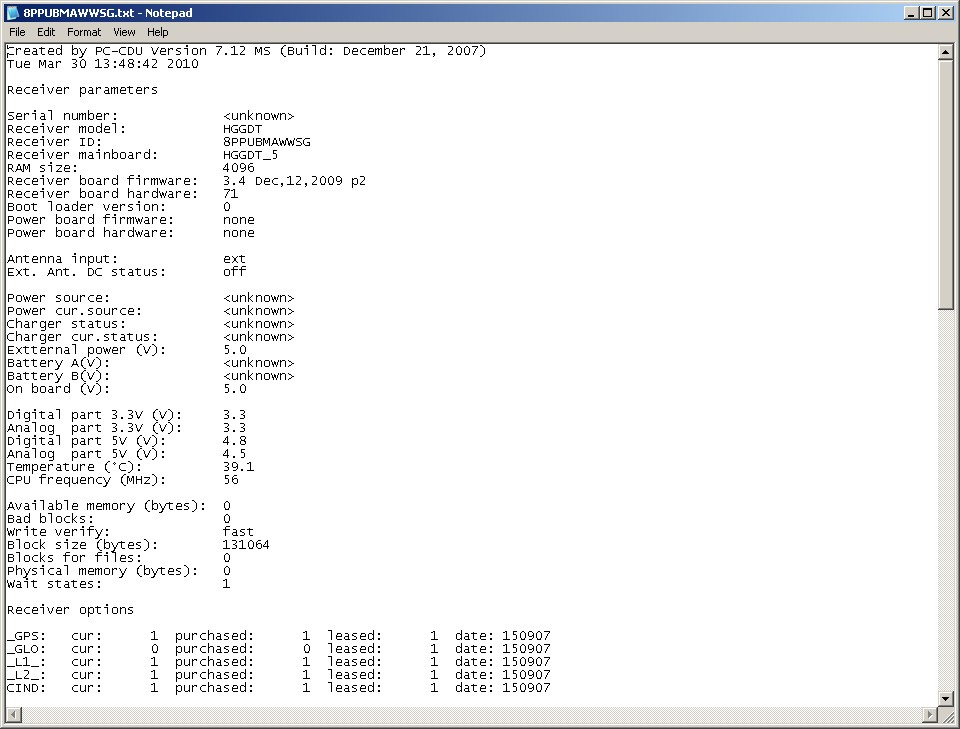 Once the user has received the upgrade file from VERIPOS, save the file to a location on the PC and then run the PCCDU software connecting to the LD2/LD2S unit. Once the software has successfully connected to the GPS card in the LD2/LD2S, select Tools and Receiver Options from the PCCDU menu: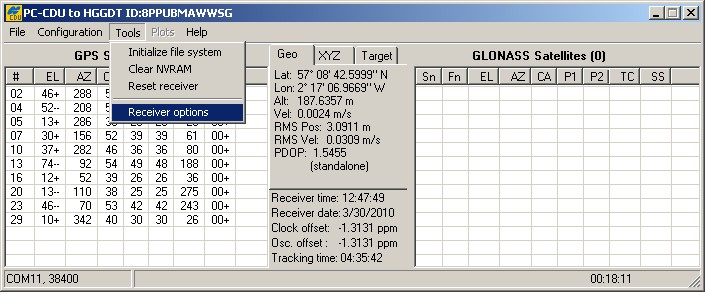 This will then display the PCCDU option manager dialogue (figure below) and the user should click on the Load button which will allow the upgrade file to be loaded to the receiver: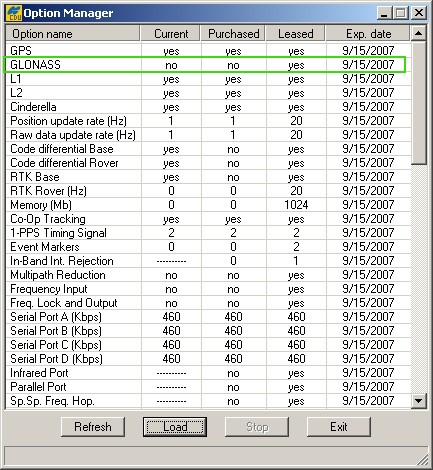 Browse to the directory where the upgrade file provided was saved. The PCCDU software will automatically list files with the correct extension. Check for the filename that matches the receiver ID, select the .tpo file and click Open which will start loading the options to the GPS card: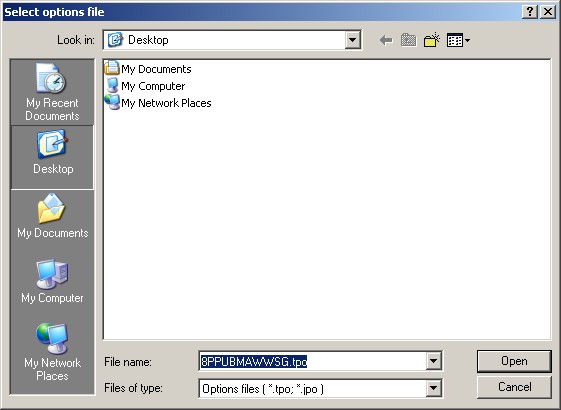 The PCCDU software will load the upgrade file to the GPS card and the unit will restart once loading is complete.
Once completed, ensure that the PCCDU software is communicating with the GPS card to check that the options file has been successfully loaded and the GLONASS option is enabled. From the PCCDU menu go to Tools and Receiver options which will bring up the option manager dialogue where the GLONASS option should be enabled:
The GLONASS satellites should also appear on PCCDU (if connected to a GNSS antenna that has GLONASS capability):