How do I configure the alarms on the Verify-DP system?
Before the alarm settings can be accessed, it will normally be necessary to enable the Administration menu: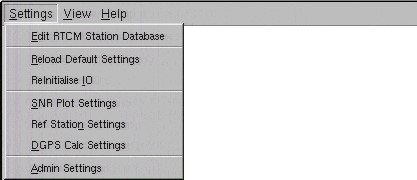 If the "Admin" menu item is not displayed on the left hand side of the main menu, select "Admin Settings" from the "Settings" menu.

This will open a password dialog. Upon correct entry of the password, an additional item "Admin" will be added to the left hand end of the main menu.
The password is MK5open

You may also raise a support ticket online from this Web site by selecting the "Request Support" tab and clicking on "Submit a ticket".

Once the "Admin" menu has been enabled, select "Configure Alarms" to open the following dialog: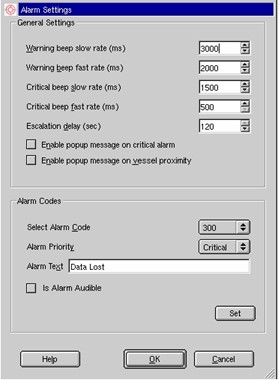 The alarms can be configured to the users' requirements using the above dialogue.

Alarms are used as an aid to help the user determine if the system is working correctly but there may be a requirement to alter the alarms settings at some point.

"General Settings" is used to configure the audible alarm tones and optional pop-up boxes which warn the user of any issues which might occur. (Tick "Enable Popup..." activate this function.)

"Alarm Codes" enables the user to associate each alarm with his chosen alarm priority.
The alarm codes are:
300 – Data Lost

301 – Data Missing

302 – Data Invalid

303 – Data Corrupt

304 – HF/MF Lost


400 – Proximity Alarm
The user can configure the priority of these alarms depending on the severity of their effect on operations.
Example: "Data Lost" is critical as the system will cease to operate. The alarm priorities are:
To change priorities, select a code from the "Select Alarm Code" list and select the required priority from the "Alarm Priority" list. Set the option for the alarm to be audible and click the "SET" button to store the selection.