How do I configure an NTRIP RTCM input in Verify QC?
This FAQ will detail how to configure an RTCM input in Verify QC for an NTRIP Connection. For this configuration it is assumed that the input is via serial and is set to a baud rate of 9600. This however can vary depending on your particular setup.
Go to Config > RTCM Input > New…: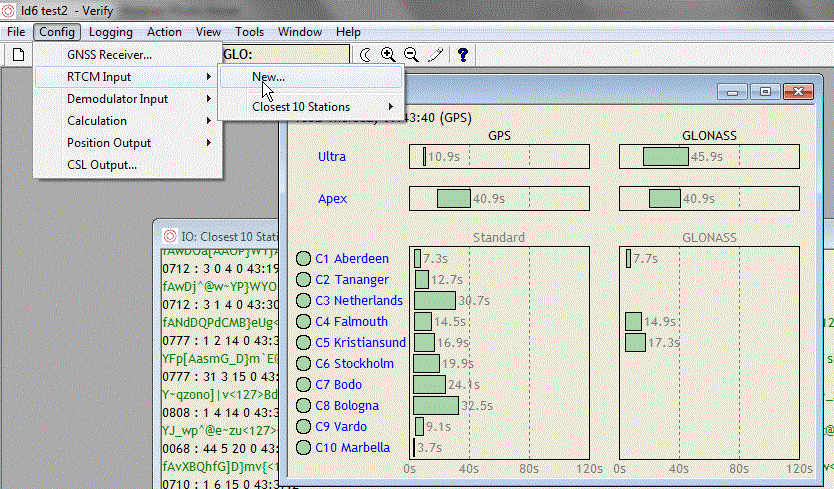 This will open the window show below: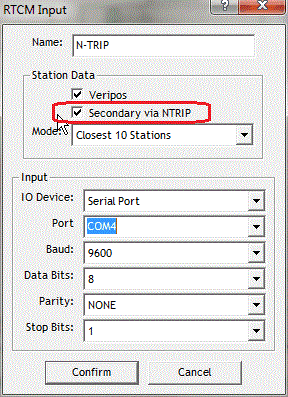 Configure the connection as required for your setup. For this example the NTRIP corrections are being received on COM4 at a Baud rate of 9600. Ensure the Secondary via NTRIP box is checked as shown above and click Confirm.
The RTCM corrections should begin to be received and populate the appropriate views. This can be seen in the differential latency view (View > Differential > Latency):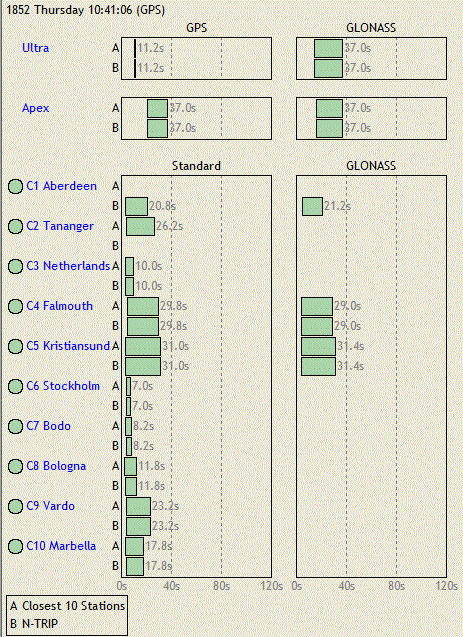 The NTRIP corrections are being received and latencies are displayed next to the corresponding stations. In this case NTRIP is denoted by a 'B'.