How to Import Verify QC Config Files from a USB to an LD6
To copy Verify QC configuration files from USB memory stick to an LD6, the config files should be stored in the USB within a directory that has the following exact name:
LD6ImportExport\VQC\Config\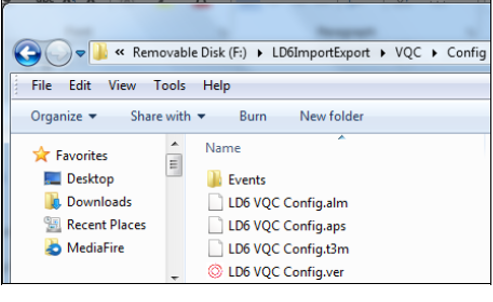 The above is the default directory if the Verify QC config files were backed up as described in the LD6 Operation Manual. Once the config files are stored in the correct directory, inset the USB stick in the LD6 when the system is executing Verify QC on board. Then, from the file drop down menu select the correct QC config using the following:
Open From F:\LD6ImportExport\VQC\Config..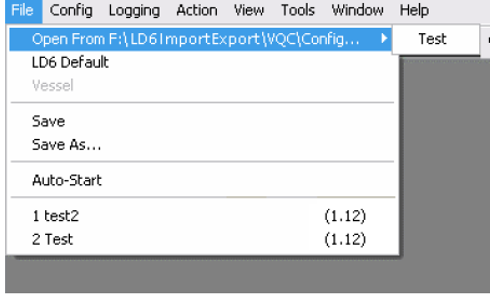 Following the above instruction will copy the config files onto the LD6 storage drive and Verify QC will automatically adopt and execute the imported configuration.