Tides - Where can I find the Tides logging files?
The path of the logging directory can be found from the Tides dialogue (Config > Calculation > MSS Tides...):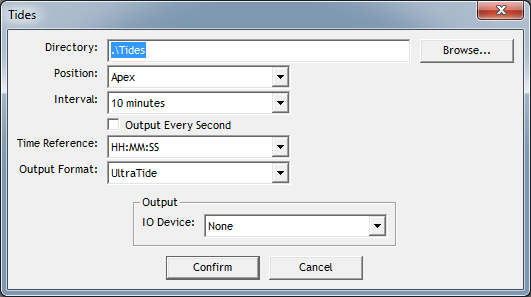 The Tides functionality will create three files in ASCII format:
Tideinfo.txt (updates every 10 minutes*)
Doodson.txt (used for the Doodson calculation)
SPRINT_Tides.txt (readable by 'SPRINT' system)
*The Tideinfo.txt file updates every 10 minutes by default. If the Tides calculation interval period is changed, the update rate of the Tideinfo.txt file will update accordingly.
Full details of the logging file formats is available in the Verify QC User Manual