How do I configure NMEA Sentences on an LD6 versions 8 or 50?
Note that these steps are only applicable for LD6 versions 8 or 50. If required see How do I tell which version of LD6 I have?
The NMEA sentences configuration on the LD6 can be accessed by navigating from the home screen of the front panel to GNSS > Config> NMEA Config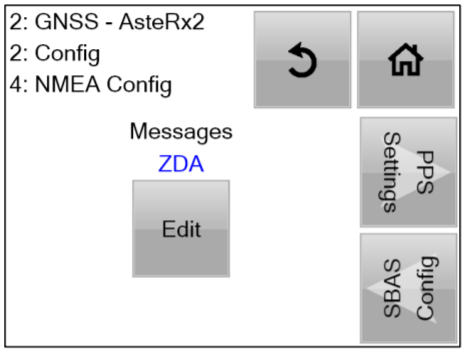 To add or remove a particular NMEA sentence, click Edit then select the required sentence using the Up/Down arrows, click Enable to add or Disable to remove a sentence. Finally click Update to apply the changes and Close to exit the menu.