How do I remove satellites from my LD7 (Septentrio GNSS) for DP Trials?
In order to remove satellites from a receiver a connection must be established to the GNSS card. In order to connect to the LD7 GNSS card Septentrio RxControl software must establish a connection to the GNSS config port. This can be done using serial connection to an LD7 port configured as 'GNSS' or via an IP connection connecting to the LD7 units GNSS card on port 9013.
To configure a serial connection you will need to navigate to the LD7 IP address and enter the unit code into the field when prompted and click OK: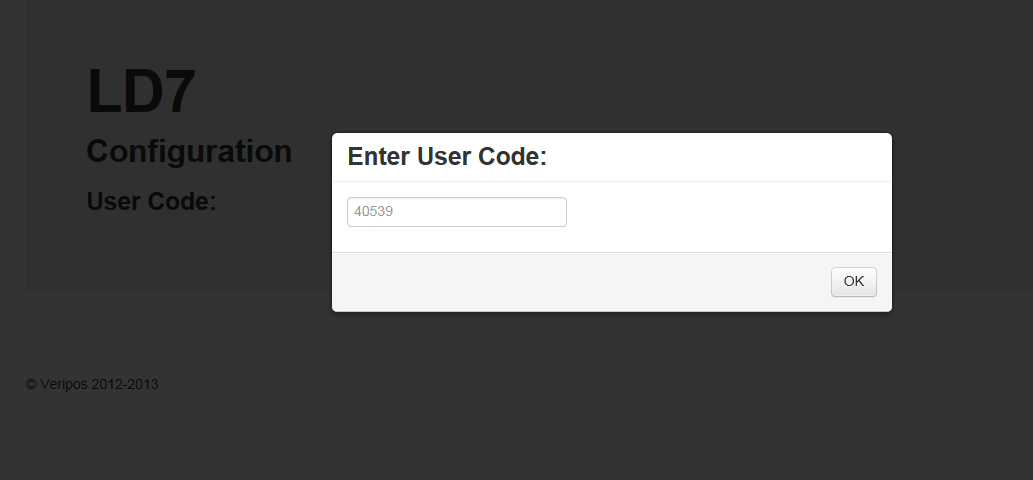 The following window will be shown. Select COM3 and set the data field as GNSS and hit Apply: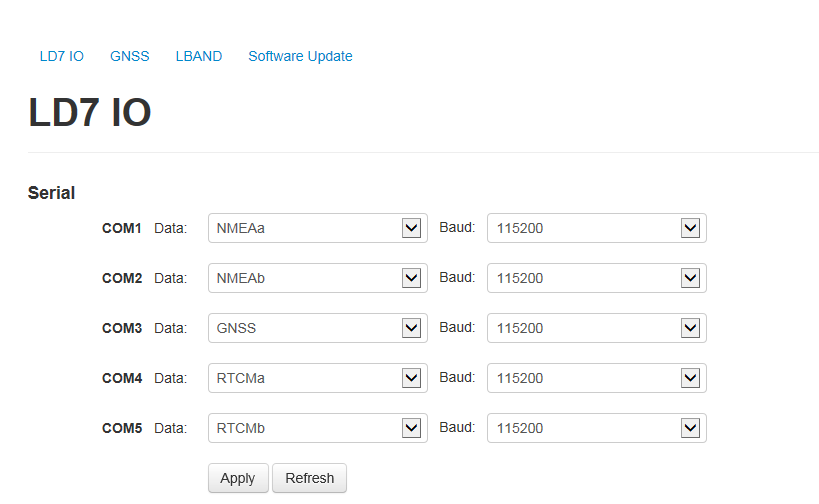 A progress bar will update along the top of the screen and will display a complete message. Once complete LD7 COM3 will be configured for communication with RxControl.
If you wish to connect to the receiver via an IP connection you will need to determine the IP address of the GNSS card associated with the LD7. To do this connect to the LD7 IP port and enter the user code as described above, after which scroll down and take note of the IP address shown in the GNSS section highlighted below: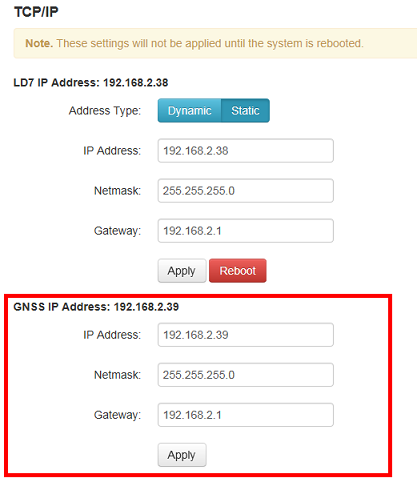 This will be the IP used for connection to the GNSS card with RxControl
In order to enable connection to an IP port in RxControl go to File > Preferences and tick the box labelled Show port number for TCP/IP connections: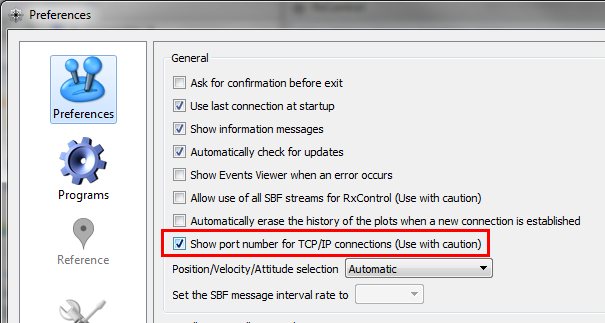 Once connection has been established to the GNSS card open the sky plot window by selecting the button highlighted below:

Selecting this will open the following window which will show the satellites that are currently being tracked: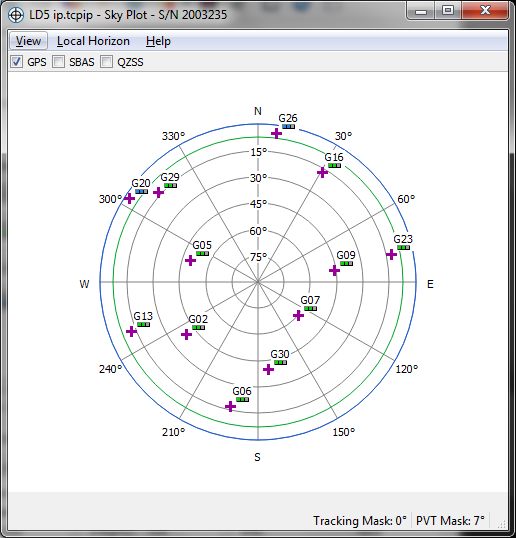 Next open the tracking windows by selecting Navigation > Advanced User Settings > Tracking… as shown below: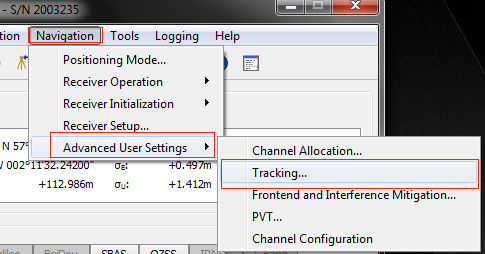 This will open the following page which will allow you to deselect satellites that are currently being tracked: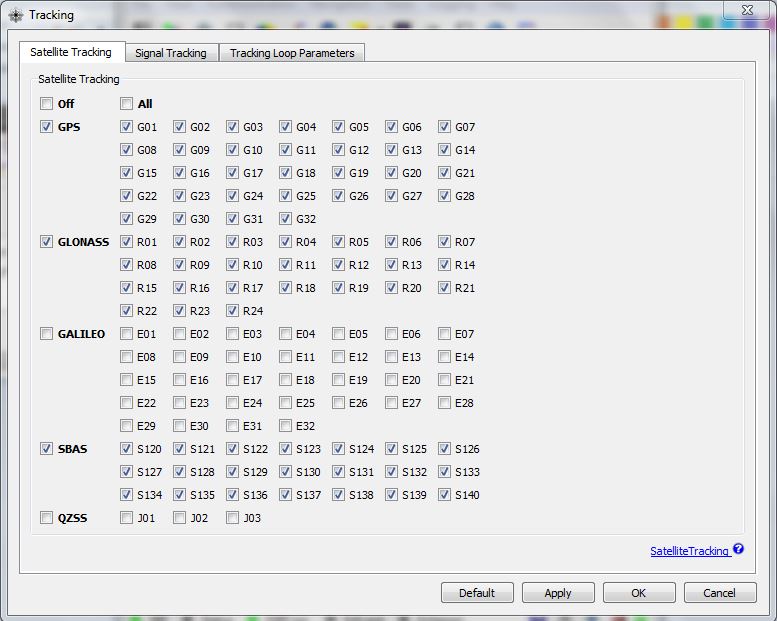 Uncheck the boxes of the satellites that you do not wish to track and select Apply. This will remove them from use in the receiver.
If you wish for the settings to persist through the GNSS card being powered down or rebooted you will need to save the settings before exiting RxControl. To do this go to File > Copy Configuration and select Current for copy from and Boot for copy to and click Apply.

Once tests are complete return to the tracking menu and ensure that the satellites are re-enabled for tracking. Once again if you want settings to persist through reboots and power loss the settings will need to be saved as described above.