LD5 Integrated Mobile Unit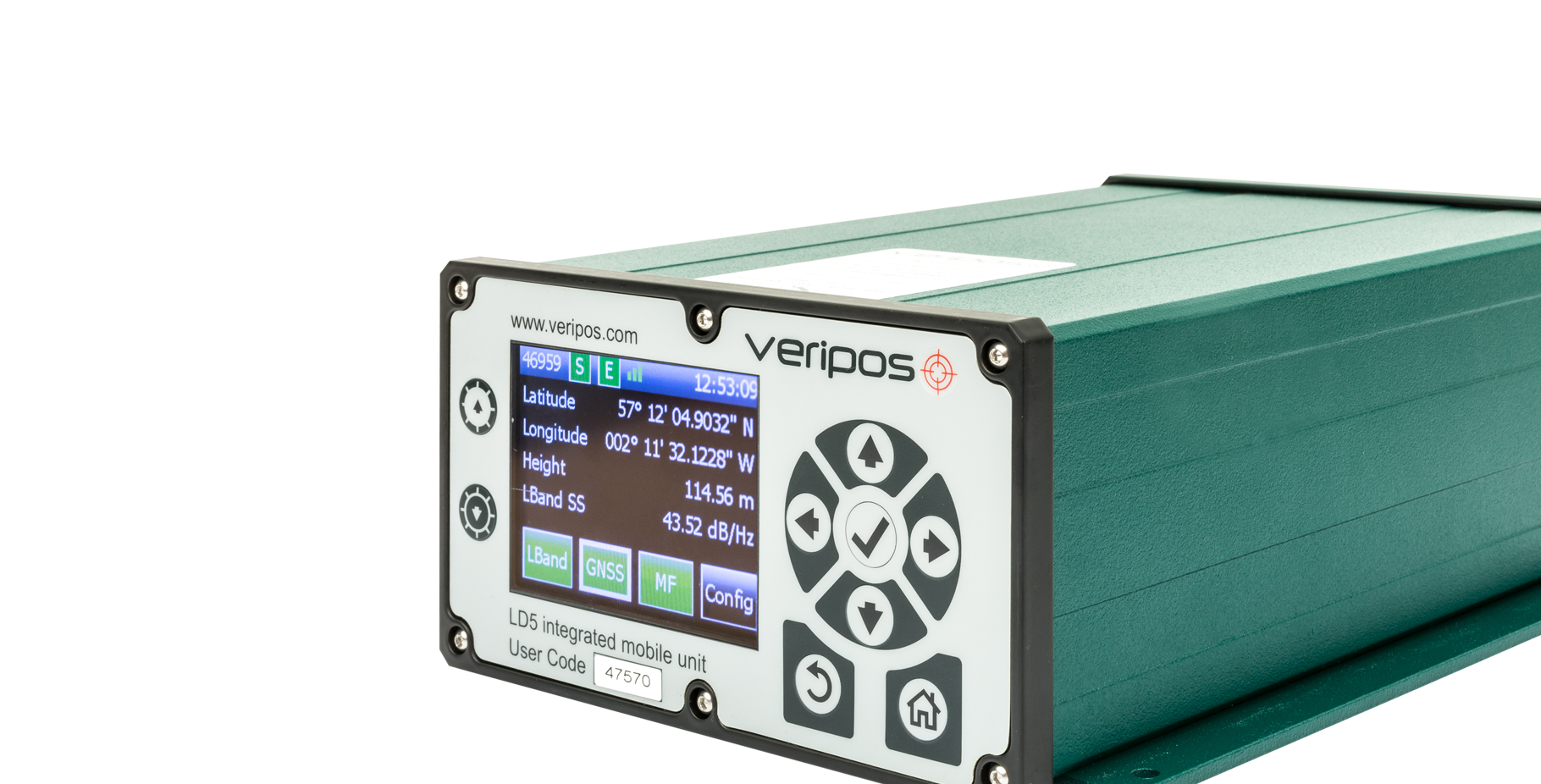 The VERIPOS LD5 is a ruggedised integrated sensor designed to meet a range of demanding offshore positioning requirements. It's suitable for a wide range of applications including hydrographic/offshore surveying, dredging, offshore construction, seismic exploration and dynamic positioning. This product is ideal for short-term projects or where space is limited due to its small footprint and ease of use. 
The LD5 can be configured in a number of ways, from a basic L-Band demodulator to a fully integrated mobile positioning unit with demodulator and multi-frequency GNSS receiver. The unit can easily be upgraded to different configurations based on your requirements. Depending on vessel location, a single antenna can be used for both GNSS and L-Band corrections, making mobilisation more simple. 
Using innovative VERIPOS positioning algorithms, the LD5 supports all VERIPOS services which can produce position accuracies from metre to decimetre level.
The LD5 can also be used as a sensor to output raw GNSS measurements and VERIPOS augmentation data in RTCM format. This can be used by external processing or quality control software, such as VERIPOS Quantum. Data can be output through three galvanically isolated serial ports configurable for either RS-232 or RS-422. Data is also available through a USB port or an Ethernet port. The internally installed SD card permits logging of all data, allowing post-processing and post-mission analysis if required. An additional PC is required when using VERIPOS visualisation software. 
Specifications
Physical Characteristics
Receiver Size
90 mm x 158 mm x 227 mm
Weight
2.25 kg
Display
MMI colour screen & keypad
Operating Temp
-15 to +55oC
Storage Temp
-20 to +70oC
Input Voltage
12 to 24 v DC
Power Consumption
<4 W
Data Ports and Interfaces
Serial Connectors
3
Galvanically Isolated
3
USB Ports
1
Ethernet
1 Type B socket
PPS-BNC
1
GNSS Options
GPS
GLONASS
BeiDou
Galileo
QZSS