Realigned on Reliability
Mitigating the Threat of Offshore Interference, Jamming & Spoofing Attacks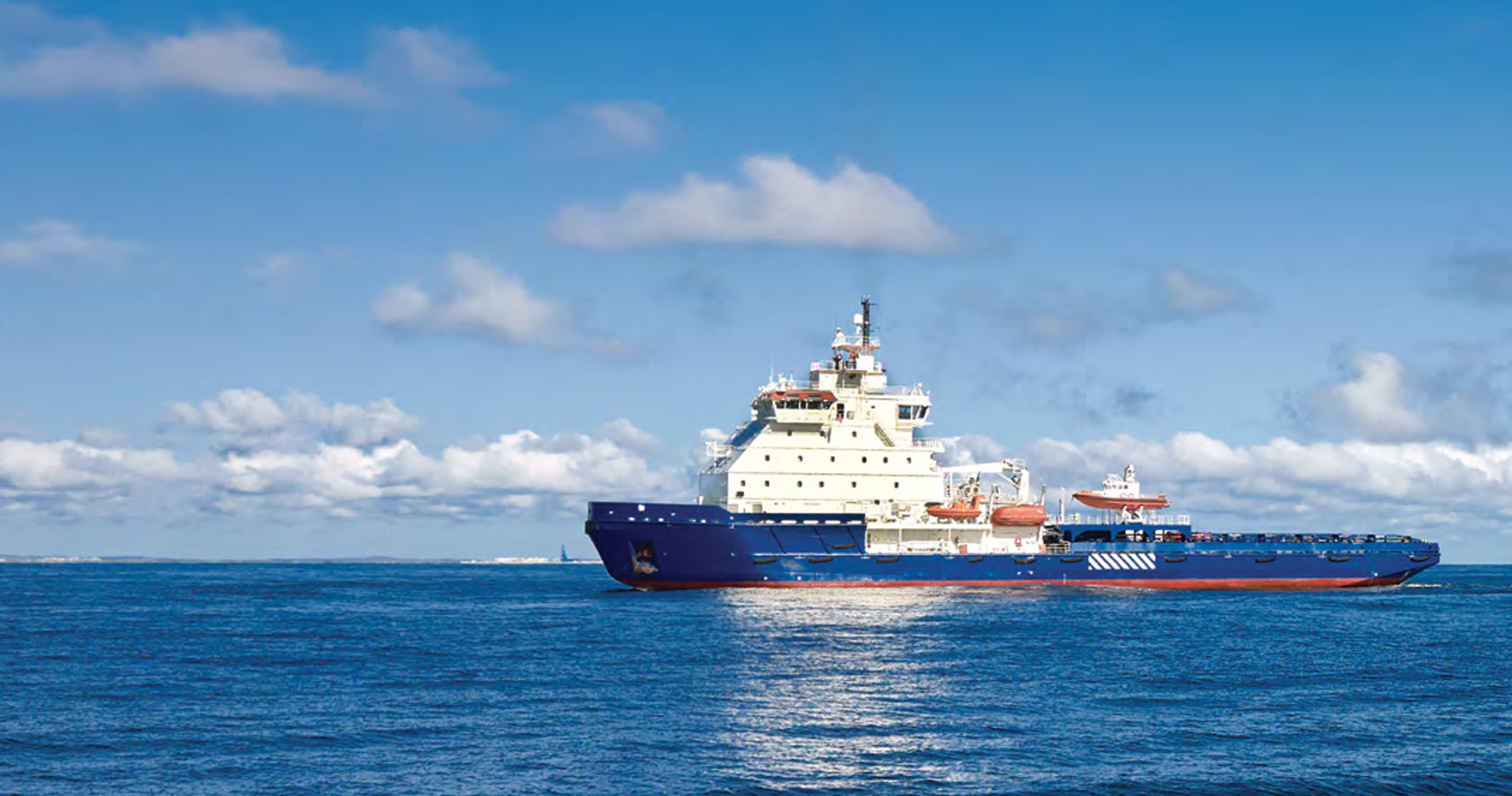 Earlier this year, the U.S. Maritime Administration issued alerts reporting jammed GPS signals between the Republic of Cyprus and Port Said, Egypt, that affected multiple vessels and aircraft in the area. Last year, a number of reports noted instances of spoofing in the Black Sea, where GPS systems on vessels indicated they were sitting at a nearby airport. The non-profit Resilient Navigation and Timing Foundation research found instances of jamming and spoofing had happened to over 600 vessels over the last few years.
These reports, while still somewhat isolated, are a sign of things to come. Even more concerning is that the signal disruptions last from five minutes to an hour and, in some instances, an entire day—delays that can impact safe and efficient offshore oil and gas construction and operations.
From positioning drilling units to the safe navigation of offshore support vehicles, marine professionals rely on accurate and reliable GNSS for a range of activities. Whether positioning offshore drilling units over a wellhead, laying cable and pipelines, surveying the seabed or navigating offshore supply vessels, marine-based oil and gas companies know that a lot that can go wrong during operations without proper positioning.
Accuracy, redundancy and reliability are vital, and even slight errors or loss of connection can lead to safety issues and down time that can cost millions.
David Russell, marine segment portfolio manager at Hexagon's Positioning Intelligence (PI) division, adds, "GNSS has become so ubiquitous in the offshore environment that many treat it like a commodity. We expect it to work all the time—and forget that it has limitations, that is until there's a loss of signal during a critical operation."
GNSS reliability in today's environment is possible through a multi-pronged approach that ranges from specialized antennas to multi-constellation-enabled GNSS receivers and integration with other sensors such as inertial measurement units.
Null & Void

A common and effective way to mitigate potential jamming or spoofing threats is with multiple antenna arrays, or Controlled Reception Pattern Antennas (CRPA). CRPAs mitigate in-band and out of band interference by creating nulls in the antenna gain pattern in the direction of the suspected jammers.
Edward Milne, technical manager with VERIPOS, part of Hexagon's PI division, explains, "If the GNSS detects interference from a jammer, the antenna pattern can be shaped to 'null the signal' in that particular direction, which preserves the antenna's view of the GPS satellites. GNSS receivers equipped with nulling antennas are more resistant to jamming than receivers without them."
In the past anti-jamming systems have been very costly. As with most technology, anti-jamming solutions have evolved in both capability and affordability.
For example, VERIPOS GAJT® is a Commercial-Off-The-Shelf, GPS anti jam antenna suitable for land and sea applications with performance comparable to much larger systems, but at a significantly lower cost. As a null-forming antenna system, VERIPOS GAJT ensures satellite signals necessary to compute position and time are always available. It is easily integrated into new platforms or can be retrofitted with the existing GPS receivers and navigation systems on existing and legacy civilian or military fleets.
VERIPOS GAJT is an ideal solution for mitigating GPS jamming and spoofing threats, especially when combined with reliable correction services.
Correction Connections

Beyond a quality antenna, a precise, reliable, redundant and repeatable positioning solution requires a global network of stations, Orbit and Clock Determination System (OCDS) and a way to deliver accurate data to end users.
For precise positioning and offshore navigation, VERIPOS operates, maintains and controls its own network of GNSS reference stations and the associated infrastructure. The global ground network includes more than 100 base stations, each with a dual-redundant receiver and communications links. The ground reference stations provide optimal differential GNSS coverage in offshore operational areas and ensure that no geographic region has beams uplinked from the same station. A minimum of two downlink beams are always available to users, ensuring operational redundancy.
The reference stations are controlled from two fully secure, purpose-designed redundant Network Control Centres (NCCs)—one in Aberdeen and one in Singapore—with a 24-hour response system available at each reference site. The Aberdeen NCC is manned 24 hours a day, 365 days a year, with a tiered escalation callout system. VERIPOS also operates a Tertiary Network Control Centre that can be brought online should the primary or secondary NCCs go offline, ensuring the ability to process and transmit services from at least two independent NCCs.
The VERIPOS OCDS derives real-time corrections for all available satellite constellations using proprietary algorithms—and operates independently from the reference stations thus providing another form of redundancy and eliminating the chance of common system failures and jamming.
Milne adds, "The combination of augmentation services, proprietary algorithms and the VERIPOS GAJT antenna provides a complete, accurate and reliable data solution. The use of the VERIPOS GAJT antenna ensures the raw GNSS data continues to be received even when in-band and/or out of band interference or jamming is observed."
Specifically, VERIPOS offshore positioning and navigation GNSS positioning services include Apex and Ultra, each with real-time corrections from an OCDS. For instance, the Apex5 service can utilise five constellations (GPS, GLONASS, Galileo, BeiDou and QZSS) when the constellations are operational, a multi-constellation capability that provides redundancy and mitigation against interference, jamming and spoofing events.
Both Apex and Ultra correction services are derived from independent networks and mitigate for single-point failures, thus delivering positioning performance and reliability. As a further layer of redundancy, VERIPOS can provide corrections via the Internet.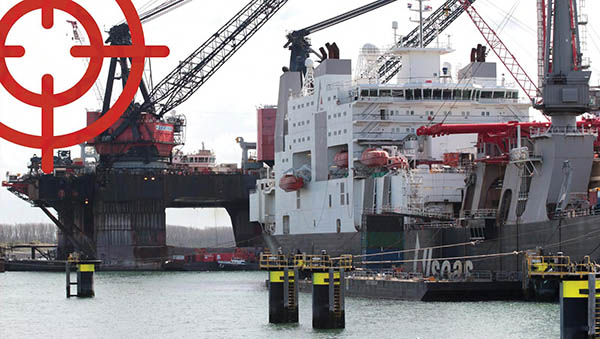 Milne adds, "Along with hardware and software, many customers forget the importance of 24/7 support and training with regard to system installations, control and calibrations. VERIPOS has 24/7 telephone support and globally available marine technicians to work directly with its customers to ensure successful integration and continuous operations."
Multi-Pronged Approach

Along with better antennas and reliable/redundant correction services, offshore operators can further mitigate chances of jamming and spoofing with better integration to other navigation sensors, increased use of augmentation and diverse communication links, interference detection algorithms and, most importantly, multi-channel capabilities.
Tight GNSS integration with the Inertial Navigation System (INS) has been shown to detect and remove large jumps in measurements and position from the GNSS receiver during a spoofing attack. As well, the GNSS+INS integrations can provide position through short periods of GNSS denial through interference or jamming.
Satellite and ground-based augmentation signals can also provide an integrity check on the GNSS measurements. Satellite-based augmentation systems support wide-area or augmentation, facilitating precise positioning. As well, using a combination of diverse communication systems such as an L-Band Demodulator (radio frequencies from 1 to 2GH) or NTRIP (Networked Transport of RTCM via Internet Protocol) correction services ensure continued reception and helps maintain a corrected solution.
Milne says, "The best defense against jamming and spoofing is diversity in frequency bands and modulation techniques, and the functionality that new GNSS receivers have begun to incorporate. Advanced GNSS receivers are able to track all current and upcoming constellation and satellite signals including GPS, GLONASS, Galileo, BeiDou and QZSS. Simply put—more satellite options, less chance of GNSS disconnect."
The value of multi-constellation receivers has already been proven in real-life situations. During the GLONASS Event 2014, where it's believed incorrect ephemeris was uploaded to the GLONASS satellites, a GLONASS-only receiver showed a position 50 km from the correct position. Standalone multi-constellation receivers detected the GLONASS errors and rejected the constellation.
Since then, new generation GNSS receivers have been tested in strong interference environments and demonstrated improved performance over legacy equipment, improved tracking capabilities and interference rejection.
Raising Awareness

Beyond improved GNSS receivers with multi-constellation and jamming/spoofing mitigation tools, marine vessels that are dependent on reliable positional accuracy should consider complimentary systems such as laser systems, radar systems, acoustic systems, and conventional piloting instruments.
Russell concludes, "While threats are still largely isolated, the number and frequency is increasing. Seafaring vessels of all types and purposes should remain alert."
Russell further reminds the maritime community of the words from leading industry experts on GNSS-related issues, Captain David Moskoff, professor in the Department of Marine Transportation at the U.S. Merchant Marine Academy and William Kaag, retired Naval Aviation Supply Officer and Secretary of NATO Transport Group Ocean Shipping at U.S. Maritime Administration, who noted in their Threats to Global Navigation Satellite Systems report several years ago: "The maritime community needs to become more vigilant, actively train to recognize and respond to cyber-attacks including jamming and spoofing."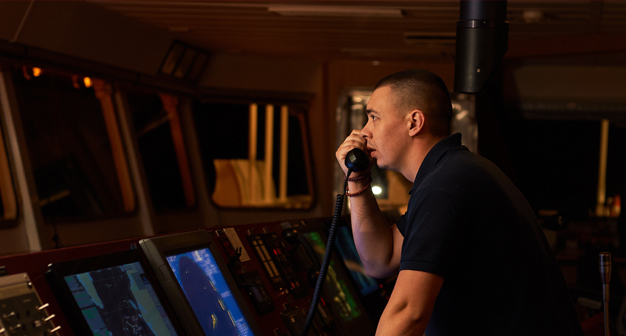 Contact Us
Contact sales for product and service inquiries.
Contact support to speak with an expert technician available 24/7.