The First Battle-Tested GPS Interference Mitigation Solution is available for Offshore Applications
The VERIPOS GAJT®-710-MS delivers assured positioning anywhere
09 October 2018
VERIPOS, part of Hexagon's Positioning Intelligence division, is pleased to introduce the VERIPOS GAJT-710-MS anti-jamming antenna. VERIPOS GAJT-710-MS is designed to mitigate intentional and unintentional interference and jamming in the most challenging offshore environments.
Interference and jamming are growing threats in the offshore oil and gas environment that can cause major delays in projects and impact vessel, operational and crew safety. The VERIPOS GAJT 710-MS antenna works to nullify the interference or jamming source that's trying to overpower the satellite signals that GPS positioning systems use to determine location. With the source nullified, the receiver can acquire and track GPS signals while maintaining high-accuracy positioning. The technology that the VERIPOS GAJT 710-MS uses has been battle-tested and proven to work in some of the most demanding environments, protecting GPS signals when it matters most.
"This innovative new product builds on core Hexagon PI technology, to bring proven solutions that minimize vessel downtime and keep crews, operations and equipment working at a time when GPS denial events are increasing in frequency," said David Russell, Marine Segment Manager at VERIPOS. "GAJT also combines with reliable correction services, Apex or Ultra, to provide an accurate and reliable positioning solution."
Click here for more information.
Regional Media Contact
Jennifer Abrahams, Marketing Manager
1-403-630-0382
jennifer.abrahams@hexagon.com
About VERIPOS
VERIPOS, part of Hexagon, is a global technology leader, pioneering end-to-end solutions for assured positioning for the offshore marine oil and gas industry. VERIPOS delivers high-precision navigation and positioning products and services that enable dynamic positioning, drilling, marine seismic exploration, survey and construction with our pioneering positioning technologies. Learn more at VERIPOS.com.
VERIPOS is part of Hexagon's Positioning Intelligence division, which also includes NovAtel.
Hexagon is a global leader in digital solutions that create Autonomous Connected Ecosystems (ACE). Hexagon (Nasdaq Stockholm: HEXA B) has approximately 24,000 employees in 50 countries and net sales of approximately 5.2bn EUR. Learn more at hexagon.com and follow us @HexagonAB.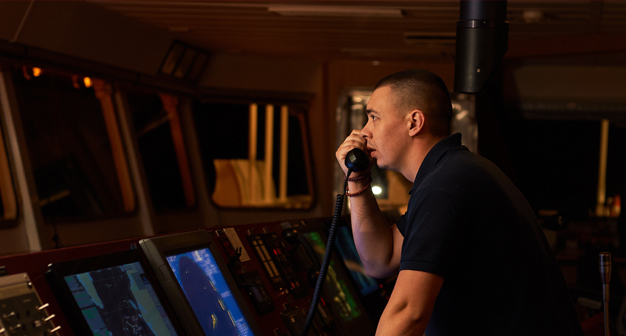 Contact Us
Contact sales for product and service inquiries.
Contact support to speak with an expert technician available 24/7.