World's first quad-frequency, quad-constellation PPP solution now supports offshore marine positioning with RTK-level accuracy in as fast as 3 minutes
Offshore applications can now rely on higher accuracy and faster convergence through Apex PRO Correction Services from Hexagon | Veripos
04 April 2023
(Aberdeen, United Kingdom, April 4, 2023) – Veripos announced today the launch of Apex PRO Correction Services with breakthrough RTK From the Sky technology. Hexagon's Autonomy & Positioning division's RTK From the Sky enables global, centimetre-level precise point positioning (PPP) accuracy in as fast as 3 minutes — without compromising on high reliability. Now, this technology comes to the offshore marine market through Apex PRO corrections to support safer operations and increased efficiency, resulting in higher productivity and minimised downtime.
With RTK From the Sky, Apex PRO becomes the world's first high-accuracy, quad-frequency and quad-constellation correction service for offshore positioning with RTK-level vertical and horizontal accuracy, 99.999% service uptime and near-instant reconvergence. With the ability to layer multiple Veripos solutions combined with their 24/7/365 customer support and global coverage through L-Band and IP delivery, they provide a total solution for the most demanding offshore applications.
"Offshore positioning is a very challenging environment requiring the best positioning possible with built-in redundancy, resiliency and accuracy to maintain continuous and safe operations," said David Russell, Marine Segment Manager at Hexagon's Autonomy & Positioning division. "Apex PRO is the latest service to integrate RTK From the Sky technology, and we are excited for the continued safety of operations and reduced environmental impacts the service enables."
Apex PRO is compatible with existing Veripos hardware and software, including the LD8, LD900 and Quantum visualisation software. The new PPP solution builds upon Veripos' proven track record of delivering innovation in reliable and robust positioning solutions for the offshore marine market. Learn more at veripos.com/services.
For further information, please contact:
Product Inquiries:
Dr. David Russell
Marine Segment Manager
Hexagon's Autonomy & Positioning division
T: +44 7788 248416
Click here to email
Media Inquiries:
Jessica Fielding
Senior Manager, Global Marketing
Hexagon's Autonomy & Positioning division
T: +1 403 919 3388
Click here to email
About Hexagon | VERIPOS
Hexagon is a global leader in digital reality solutions, combining sensor, software and autonomous technologies. We are putting data to work to boost efficiency, productivity, quality and safety across industrial, manufacturing, infrastructure, public sector, and mobility applications.
Our technologies are shaping production and people-related ecosystems to become increasingly connected and autonomous – ensuring a scalable, sustainable future.

VERIPOS, part of Hexagon, is a global technology leader, pioneering end-to-end solutions for assured positioning for the offshore marine oil and gas industry. VERIPOS delivers high-precision navigation and positioning products and services that enable dynamic positioning, drilling, marine seismic exploration, survey and construction with our pioneering positioning technologies. Learn more at veripos.com.
Hexagon (Nasdaq Stockholm: HEXA B) has approximately 24,000 employees in 50 countries and net sales of approximately 5.2bn EUR. Learn more at hexagon.com and follow us @HexagonAB.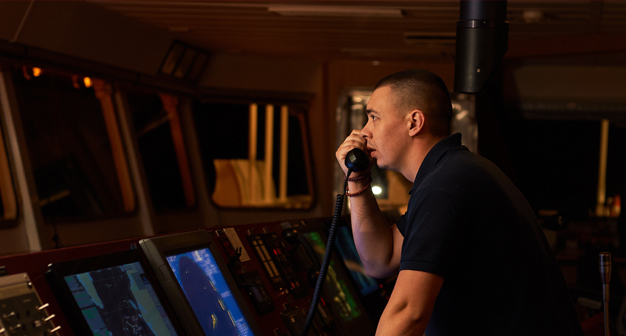 Contact Us
Contact sales for product and service inquiries.
Contact support to speak with an expert technician available 24/7.