First Marine Solutions names Hexagon | Veripos as key supplier of offshore positioning solutions
With Veripos, FMS achieves reliable and robust positioning for offshore hydrographic survey operations
02 March 2021
(Aberdeen, United Kingdom, March 2, 2021) – First Marine Solutions (FMS) has made a significant investment to strengthen their new survey department through a key supplier partnership with Hexagon | VERIPOS to achieve a complete and robust offshore positioning solution. With the purchase of high-precision LD8 GNSS receivers, Quantum software and a subscription to VERIPOS' PPP correction services, FMS can begin offering decimetre-level accuracy for offshore hydrographic survey, positioning and construction operations.
FMS' selection of VERIPOS as their key supplier of GNSS positioning and correction services recognizes VERIPOS' complete positioning offerings. VERIPOS delivers positioning through their GNSS receivers, antennas and GNSS+INS technology, with complete redundancy in corrections from VERIPOS' own 80+ station reference network. VERIPOS technology and services provide a complete positioning solution supporting offshore construction, mooring, hydrographic survey and other offshore energy applications.
"Our investment with VERIPOS positioning products and services bolsters First Marine Solutions' in-house offerings," said FMS Survey & Positioning Manager Carl Lafferty. "Choosing VERIPOS as our key supplier of GNSS positioning receivers and correction services firmly establishes FMS as a leading turnkey supplier in the offshore energy market."
With their investment in precise positioning, FMS extends their positioning solutions into their work in offshore survey as well as temporary and permanent mooring solutions for floating offshore units to support the emerging renewables market.
Learn more about VERIPOS GNSS positioning hardware, software and correction services at veripos.com.
Product Inquiries:
Dr. David Russell
Marine Segment Portfolio Manager, Hexagon | VERIPOS
T: +44 1224 965874
Click here to email
Media Inquiries:
Jessica Fielding
Global Marketing Manager, Core Markets, Hexagon's Autonomy & Positioning division
T: +1 403 919 3388
Click here to email
About Hexagon | VERIPOS
Hexagon is a global leader in sensor, software and autonomous solutions. We are putting data to work to boost efficiency, productivity, and quality across industrial, manufacturing, infrastructure, safety, and mobility applications.
Our technologies are shaping urban and production ecosystems to become increasingly connected and autonomous — ensuring a scalable, sustainable future.
VERIPOS, part of Hexagon, is a global technology leader, pioneering end-to-end solutions for assured positioning for the offshore marine oil and gas industry. VERIPOS delivers high-precision navigation and positioning products and services that enable dynamic positioning, drilling, marine seismic exploration, survey and construction with our pioneering positioning technologies. Learn more at veripos.com.
Hexagon (Nasdaq Stockholm: HEXA B) has approximately 21,000 employees in 50 countries and net sales of approximately 3.8bn EUR. Learn more at hexagon.com and follow us @HexagonAB.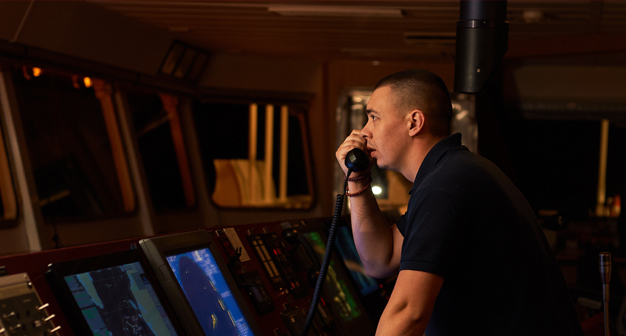 Contact Us
Contact sales for product and service inquiries.
Contact support to speak with an expert technician available 24/7.