Hexagon | Veripos expands SPAN GNSS+INS portfolio for dynamic positioning
Ensure safe operations through reliable, robust and continuous positioning with GNSS+INS integration
01 March 2022
(Aberdeen, United Kingdom, March 1, 2022) – Hexagon | Veripos is proud to expand its proven inertial solution SPAN GNSS+INS technology from NovAtel, also part of Hexagon, to dynamic positioning (DP) applications and vessels. SPAN technology delivers a deeply coupled GNSS and inertial navigation system (INS) that provides robust, reliable and continuous centimetre-level positioning for operators to maintain safety and maximise uptime. With a GNSS+INS solution, DP vessels can bridge outages in GNSS tracking and through short periods of radio frequency interference, jamming or spoofing.
Veripos is a leader in offshore high precision positioning, delivering reliable and trustworthy GNSS solutions like the LD900 receiver, PPP correction services and positioning visualisation software. They demonstrate this expertise through SPAN technology's deep coupling of GNSS and inertial measurements. Deep coupling describes how inertial measurements enhance the signal tracking for GNSS solutions, leading to improved resiliency against GNSS outages and enabling rapid reacquisition in case of interruptions. SPAN technology builds system robustness against potential signal outages, interference or disruptions while optimising operational efficiency.
"The robust positioning, heading, velocity and attitude measurements generated from a deeply coupled GNSS and inertial solution like SPAN technology is a game-changer to dynamic positioning operations," said Dr. David Russell, marine segment portfolio manager at Hexagon's Autonomy & Positioning division. "SPAN technology has a proven track record of bridging outages, enabling rapid reacquisition of signals and building a reliable and robust positioning system. It's the best option for vessels to ensure an added layer of resiliency and achieve continuous centimetre-level accuracy across all conditions."
SPAN GNSS+INS technology is compatible with commercial inertial measurement units (IMUs) and scalable with your LD900 GNSS receiver, Quantum visualisation software and APEX correction services.
Visit veripos.com/SPAN to explore how SPAN GNSS+INS technology provides robust and reliable positioning for safe, continuous and efficient operations.
Learn more about inertial sensors and the benefits of a deeply coupled system in chapter five of Introduction to GNSS and Beyond.
Product Inquiries:
Dr. David Russell
Marine segment portfolio manager
Hexagon's Autonomy & Positioning division
T: +44 1224 965874
Click here to email
Media Inquiries:
Jessica Fielding
Senior manager, global marketing
Hexagon's Autonomy & Positioning division
T: +1 403 919 3388
Click here to email
About Hexagon | Veripos
Hexagon is a global leader in digital reality solutions, combining sensor, software and autonomous technologies. We are putting data to work to boost efficiency, productivity, quality and safety across industrial, manufacturing, infrastructure, public sector, and mobility applications.
Our technologies are shaping production and people-related ecosystems to become increasingly connected and autonomous – ensuring a scalable, sustainable future.

Veripos, part of Hexagon, is a global technology leader, pioneering end-to-end solutions for assured positioning for the offshore marine oil and gas industry. Veripos delivers high-precision navigation and positioning products and services that enable dynamic positioning, drilling, marine seismic exploration, survey and construction with our pioneering positioning technologies. Learn more at veripos.com.
Hexagon (Nasdaq Stockholm: HEXA B) has approximately 21,000 employees in 50 countries and net sales of approximately 3.8bn EUR. Learn more at hexagon.com and follow us @HexagonAB.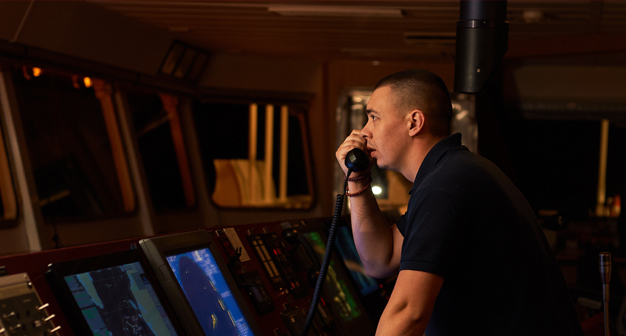 Contact Us
Contact sales for product and service inquiries.
Contact support to speak with an expert technician available 24/7.